Agents and Brokers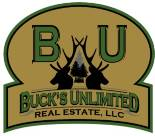 Today is the perfect day to start living your dreams!
BUCKS UNLIMITED REAL ESTATE LLC IS LOOKING FOR YOU!
Are you looking for a new, exciting challenge or adventure? Maybe your are retired, retiring soon, looking for an additional job or just tired and ready for a new and exciting challenge.
My name is Mark Buck. I have spent the past 32 years in education and am ready for a change myself! I began my career as a junior high and high school science teacher. I transitioned into administration 25 years ago and have been a grade school and middle school principal and am currently a superintendent. Throughout those years I also coached football, basketball, track and tennis. I have loved my years serving both students and staff, but am ready for a change, or at least, an exciting challenge!! Twelve years ago, I decided to "dabble" in real estate and became a real estate agent, selling over $1,000,000 in real estate part time. The cool thing is that it really didn't take a lot of my time to do so!
I have currently embarked on a real estate venture seeking motivated and outgoing individuals who want to join me in this adventure. My goal is to help YOU reach YOUR goals. You will be able to spend as much time as you choose selling real estate. This would not require that you work in the area that I live in, but you would work under my brokerage selling in your own community. The reason I want you to join me is because you are respected in your community and, most of all, because you know how to build relationships! The process is easy and relatively inexpensive. I was able to complete all the required steps in just a few weeks.
I am looking for brokers and agents in all areas of Kansas and Oklahoma! I would love for you to give me a call or send me an email so we can discuss how we can work together to open up a whole new life for you and your family!!! Claim your area before someone else does!!! I can't wait to hear from you!!
Give me a call at 620-886-0241 and we can talk about how you can start in your own home area!